May 1, 2019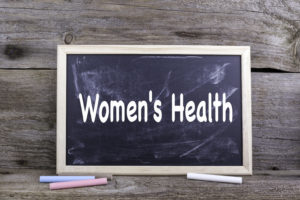 In May, spring is in full bloom and we celebrate the love and dedication of our dear mothers. However, did you know that May is also Women's Health Month? This month is an excellent opportunity to pause and remind yourself to make your health a priority. As the mouth is the window to the body's health, why not start with a dental checkup in downtown Washington, D.C.? If you have not been to the dentist's office in quite some time, do not worry. Here is what to expect during your next dental checkup as well as a reminder of the risks of neglecting preventive dentistry.
What to Expect During a Routine Dental Checkup
A routine dental checkup can generally be broken down into three parts:
Professional cleaning – Harmful plaque and tartar can build up in those hard-to-reach places between teeth, even if you are a diligent brusher. A dental professional will expertly clean your teeth using special tools, leaving your mouth feeling refreshed.
Full examination – Your dentist will carefully examine your teeth, gums and mouth for signs of tooth decay, gum disease and other serious oral health issues.
Dental X-rays – The mouth can change a lot in a short amount of time. By taking new X-rays of your teeth, your dentist will be better able to identify and diagnose any problems not visible to the naked eye.
3 Health Risks of Putting Off Dental Checkups
If you want to get serious about your oral and overall health, you should avoid skipping dental checkups whenever possible. Putting off a trip to the dentist can increase certain health risks, such as:
Tooth Decay – Regular professional cleanings are critical to preventing plaque and tartar from accumulating in your mouth and leading to the formation of cavities.
Gum Disease – The warning signs of this common disease can be difficult to spot at home in the mirror. If detected early by a dental professional, gum disease can be treated and reversed.
Oral Cancer Progression – Oral cancers are the sixth most common cancers in the world. Early detection during an oral exam is critical to successfully overcoming this potentially deadly disease.
How Often Should You See a Dentist?
Between working long hours at the office, running errands and trying to keep up with the social calendar on the weekends, it can be challenging trying to find time for a dental appointment. However, preventive oral care in the hands of a dental professional is critical to maintaining a healthy smile over the long term. That is why the American Dental Association recommends seeing a dentist every six months for a routine cleaning and exam.
Celebrate Women's Health Month this May by taking steps to improve your oral and overall health. You can start by calling a dentist in downtown Washington, D.C. today!
About the Author
A proud graduate of the University of Maryland College of Dentistry, Dr. Wanda Davidson delivers quality oral care with a human touch to patients in the Washington, D.C. area. She understands the importance of preventive care, which is why she leads the team at Davidson Dental Associates by providing thorough dental checkups. Patients old and new can contact Dr. Davidson by visiting the Davidson Dental Associates website or by calling 202-775-0022.
Comments Off

on Do Women Need a Dental Checkup in Downtown Washington DC?
No Comments
No comments yet.
RSS feed for comments on this post.
Sorry, the comment form is closed at this time.