Emergency Dentist – Washington, DC
Restoring Your Smile & Curing Your Pain
A busy day at work or a fun family outing can quickly become derailed by a cracked tooth or serious mouth pain. When you're in need of emergency assistance, don't hesitate to contact Davidson Dental Associates! Our office has a team of dentists (including several specialists) at your disposal here in the Washington, DC area, and we strive to make time in our schedule for urgent cases as soon as possible so that patients do not have to wait long for relief.
How to Handle Common Dental Emergencies
The first step you should always take in order to address a dental emergency is to call a professional. Our team can offer you over-the-phone first-aid guidance and will schedule an appointment for as soon as possible so you can receive fast treatment and don't have to spend the whole day in pain. Here are some instructions to follow to prepare you for your appointment and reduce the threat of additional damage.
Toothaches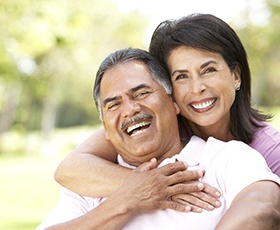 Rinse your mouth and then carefully floss – the discomfort could be caused by a piece of stray food caught between the teeth. If the pain won't dissipate, contact Davidson Dental Associates for further assistance. In the meantime, you can take a painkiller, but don't ever place aspirin directly against the gums because it could burn the oral tissue.
Chipped/Broken Tooth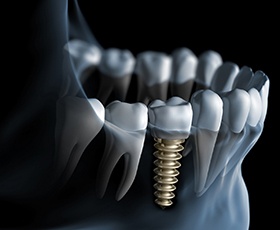 Rinse your mouth with warm salt water right away. If a significant part of the tooth has become dislodged, save it and plan to bring it with you to our practice. If your face starts to swell because of the injury, a cold compress held against the cheek can reduce this effect.
Knocked-Out Tooth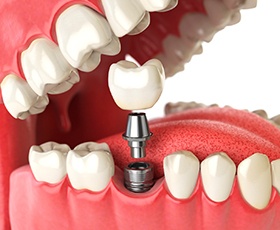 If you still have the tooth, carefully rinse off any dirt or debris from the crown while leaving the root and natural tissue as untouched as possible. Then, place the tooth carefully back into its original position within your mouth. If this isn't possible, the next best option is to store the tooth in a cup of milk or water. There is a very limited window of opportunity for teeth to be reattached, so don't wait to contact our office!
Lost Filling/Crown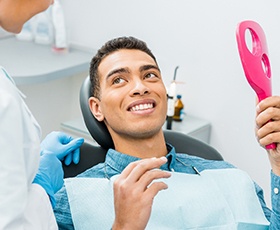 If you're able to locate your damaged crown or filling, you can rinse it under cool water and temporarily reattach it with a dab of denture adhesive or a piece of sugar-free gum. However, it's important that you visit our office as soon as possible so we can restore or replace your filling or crown and prevent additional issues from arising.
How to Prevent Dental Emergencies
Dental emergencies aren't 100 percent avoidable, but there are certain preventive measures you can take to reduce your risk of experiencing one. Here are some tips from your emergency dentist in Downtown, DC to keep your smile healthy and happy:
Maintain good dental hygiene at home.
Visit our office for your semi-annual checkups and cleanings.
Avoid bad oral habits such as teeth grinding and smoking.
Protect your teeth while playing sports.
Maintain a nutritious diet.
The Cost of Treating Dental Emergencies
The cost of your emergency dental appointment will depend on what type of treatment you require. During your appointment, your dentist in Downtown, DC will examine X-rays they capture of your facial structure and conduct a visual examination to determine the cause of your oral health problem. Then, we'll map out a detailed treatment plan and discuss the cost of the procedure you require. At Davidson Dental Associates, we offer additional financing and proudly accept dental insurance, and our team will be more than happy to answer any questions you may have regarding these.