Porcelain Veneers and Lumineers – Washington, DC
Discover Your Dream Smile
There are few things as endearing and attractive as a sincere smile. However, if your teeth have noticeable aesthetic flaws, you might hold back from using your smile to let the world know how amazing you are. Thanks to Lumineers or porcelain veneers in downtown DC, though, you might soon have a set of pearly whites that you're eager to show off.
What Are Veneers and Lumineers?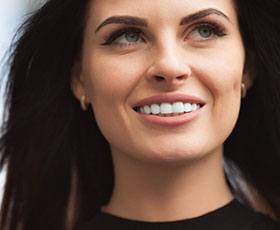 Porcelain veneers are thin pieces of porcelain that a dentist permanently attaches to the fronts of your teeth. They are custom-made to fit your smile perfectly, and their purpose is to disguise everything you don't like about your teeth. Lumineers are a specific type of porcelain veneer; the biggest difference between them and their traditional counterpart is that Lumineers are slightly thinner.
Veneers and Lumineers have the potential to hide all of the following cosmetic flaws in teeth:
Discoloration
Cracks and chips
Minor misalignment
Teeth that are too small
An asymmetrical smile
Small gaps between the teeth
Typically, veneers go just on the top teeth. However, they are also sometimes used to enhance the appearance of the bottom teeth as well.
What Is the Process for Placing Veneers and Lumineers?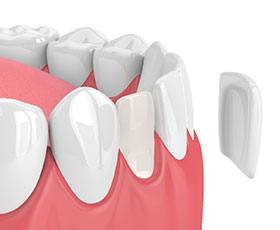 Your journey to a perfect smile begins with a cosmetic consultation in our office. We'll discuss your goals, budget, and expectations and then design a treatment plan. If veneers or Lumineers are right for you, we'll get to work on crafting your gorgeous new look.
With porcelain veneers, we must remove an ultra-thin layer of tooth enamel so your new look doesn't appear bulky or unnatural. Then, we take impressions and photos of your smile so a dental lab can create your custom veneers. You'll come back for a second appointment when the veneers are ready to be placed. The process is similar with Lumineers. However, they do not require the removal of any enamel.
Who Is a Candidate for Veneers or Lumineers?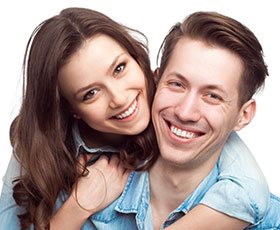 Candidates for Lumineers or porcelain veneers on K street should meet the following criteria:
You have noticeable aesthetic flaws in your smile that you would like to correct.
You have healthy gums and teeth.
You're dedicated to maintaining excellent oral hygiene.
You are free of significant orthodontic problems.
You understand the costs associated with the procedure; dental insurance does not cover cosmetic treatments.
How Long Do the Results Last?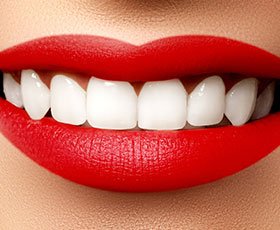 Veneers and Lumineers have the potential to last for 10 – 15 years if you take good care of them. In many cases, they can last even longer. To make sure that your new smile maintains its original beauty, you should:
Avoid tobacco use.
Consume staining foods and beverages in moderation; although porcelain resists stains, it can become discolored over time.
Avoid using your teeth to open packages or to bite on hard objects, such as ice or jawbreaker candy.
Contact your cosmetic dentist if a veneer ever breaks or feels loose.
Are you ready to discover how porcelain veneers or Lumineers could give you the smile of your dreams? Contact Davidson Dental Associates today to schedule your cosmetic dentistry consultation.
Understanding the Cost of Veneers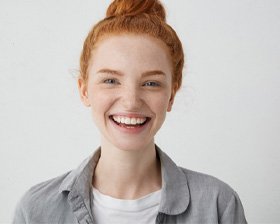 In the realm of cosmetic dentistry, quality comes with a price. When it comes to Lumineers and veneers in Washington, the investment is well worth it. At Davidson Dental Associates, we believe in providing you with the best possible service tailored to your specific needs. Here, we outline the financial considerations for our cosmetic procedures, helping you determine if Lumineers or veneers are the right choice for you. Feel free to reach out to our office for further information!
Cost vs. Cosmetic Dentistry: What's Right for Me?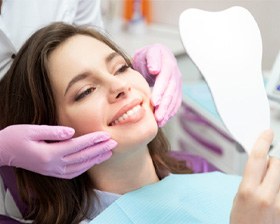 When considering cosmetic dental treatments, it's important to understand their unique features, including price and outcomes. Here's a breakdown of popular procedures:
Teeth Whitening – This service offers quick enamel whitening at a moderate cost. However, it primarily focuses on enhancing tooth color and doesn't affect shape or position.
Direct Bonding – A speedy and budget-friendly option for fixing minor tooth imperfections and reshaping damaged teeth. Keep in mind, though, that bonding may require periodic touch-ups due to its shorter lifespan.
Metal-Free Restorations – These provide a seamless blend with your smile, but their aesthetics come with a higher price tag compared to other cosmetic options.
Gum Recontouring – An excellent cost-effective solution to unveil more of your natural teeth by removing excess gum tissue. Results are long-lasting as removed tissue doesn't regenerate.
Lumineers and Veneers – These porcelain shells offer comprehensive smile transformation, addressing the color, shape, and position of teeth. While incredibly effective, it's important to note that the use of high-quality materials contributes to their higher cost.
How to Make Veneers Affordable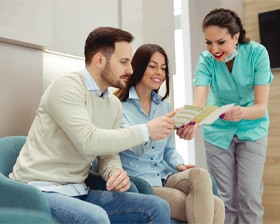 While most dental insurance plans don't cover veneers or Lumineers, there are affordable options available. At Davidson Dental Associates, we provide solutions to make veneers accessible, like flexible financing. We offer payment plans through CareCredit, allowing you to spread the cost of treatment over time with low-interest monthly installments.
For more information on the cost of Lumineers and veneers in Washington, schedule a visit today. We're dedicated to enhancing your smile in a way that aligns with your budget!
Veneers FAQs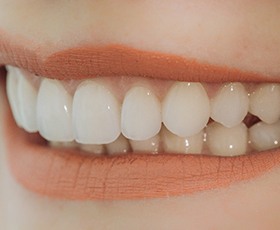 If you're unhappy with your smile, veneers can help you to get that makeover you've been looking for, but you may still have some unanswered questions. Here are the answers to some of the most common inquiries that we receive about veneers. If you don't see the information that you're looking for below, just give us a call! We'd be happy to answer any questions you have and schedule you for an initial consultation where you can learn more.
Are Veneers Permanent?
Veneers aren't considered permanent because they will eventually need to be replaced. However, they are considered to be irreversible. This is because a small amount of enamel needs to be removed from the front surface of the teeth in order to make room for the veneers. Teeth that are prepared this way will always need to be covered with crowns or veneers. However, Lumineers can often be placed without removing any enamel, so they are considered to be a reversible option.
Is There Anything I Can't Eat with Veneers?
When you are wearing your temporary veneers in the weeks before the permanent ones are made, you'll need to avoid hard foods, like ice, raw fruits and vegetables, and candy that could damage the restoration. It is also a good idea to stay away from darkly pigmented foods and beverages to prevent staining. Once you receive your permanent veneers, you can enjoy most of your favorite foods again. However, you may still want to avoid extremely hard or crunchy foods as well as excessive consumption of dark-colored beverages.
Can You Whiten Veneers?
Whitening procedures don't have the same effect on veneers as they do on natural tooth enamel, even if they have been stained. However, the treatment will still affect the teeth surrounding the veneers, so the tone of your smile could become uneven. If you're looking to get both teeth whitening and veneers, you should start with the whitening. This way, your veneers can be color matched to your teeth for a uniform smile.
Do Veneers Feel Like Real Teeth?
Many patients report that properly placed veneers feel completely natural inside their mouths. They don't even notice them when speaking or chewing. This is because veneers are carefully crafted to fit perfectly on your teeth based on impressions that were made after a small amount of enamel has been removed. Porcelain is very smooth and doesn't irritate the soft tissues inside your mouth. Ultimately, your smile shouldn't feel out of the ordinary.
How Many Veneers Will I Need?
The goal of veneers is for all of your visible teeth to match. You will ultimately receive the appropriate number of veneers to accomplish that goal. If you have a single pesky tooth, you could opt for one veneer, but if you are looking for a complete smile makeover, you may end up with 6, 8, 10, or 12. It all depends on your individual case.