Downtown Washington, D.C. Prosthodontist
Wanda Davidson, DDS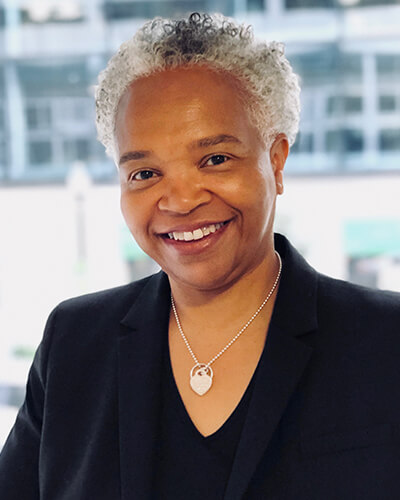 Dr. Davidson earned her Doctor of Dental Surgery degree and completed an additional three years in a post-graduate specialty program in prosthodontics, both at the University of Maryland College of Dentistry. The final year of her program, she completed a fellowship in implant prosthodontics, with an emphasis on surgical and prosthetic implant cases.

At the Howard University College of Dentistry, she received the honor of best clinical instructor two years in a row. Teaching was one of the most rewarding experiences of her career, and she maintains close relationships with her fellow colleagues and students.

Dr. Davidson is committed to staying at the forefront of dentistry by participating in regular and ongoing post-doctoral education. She has completed numerous courses in advanced prosthetic treatment, which continue to influence her practice philosophy.

She seeks to provide excellent dentistry and individualized care through building relationships with patients. She subscribes to the principles and practices of optimal care, and understands her patients' desire for the best dental services appropriate for their circumstances.

Known affectionately by her patients and staff as Dr. D, her love her profession and the human spirit shine through in her practice of dentistry. In her spare time, she enjoys gardening, DIY projects and relaxing with her family and friends. She is a dog lover but has two cats, for whom she cooks daily gourmet meals.