August 27, 2019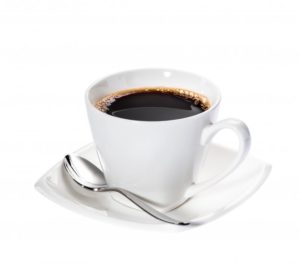 Who wouldn't want to cover up all the little imperfections on their teeth to create a better smile? That's the goal of getting porcelain veneers in Downtown DC. Veneers are thin shells that bond to the front of your teeth and hide chips, discoloration and other cosmetic issues from view. However, while veneers are very durable compared to other kinds of dental restorations, they still need to be protected. Here are 5 foods and drinks you'll need to avoid to make sure your new grin lasts as long as possible.
1. Dark Liquids
One advantage of using porcelain to make veneers is that the material doesn't stain as easily as the natural teeth and can be easily polished. However, it's important to remember that veneers are only stain-resistant, not stain-proof; you still need to be careful of dark-colored beverages that cause discoloration over time. This includes coffee, black tea, and red wine. A little indulgence here and there is fine, but don't forget to rinse your mouth or brush your teeth immediately afterward. You can try drinking staining liquids through a straw to limit the amount that comes in contact with your teeth.
2. Acidic Foods and Drinks
The cement that bonds the veneer with the tooth is strong, but it can still be worn down by particularly acidic foods and drinks such as lemons, soda and tomatoes. Like staining liquids, these foods are often okay in moderation so long as you clean your teeth once you're done. (That said, you should wait at least 30 minutes before brushing after eating something acidic, as the enamel is weakened and more prone to damage.)
3. Alcohol
Like acidic foods and drinks, alcohol can ruin the bonding material. This is especially true if there's excessive consumption, so be especially careful.
4. Sticky Candies
Candy generally isn't great for your oral health but having porcelain veneers means there's whole new problems they can cause. There's a chance that gum and other sticky sweets could eventually pull your veneers off your teeth, potentially damaging them both.
5. Hard Foods
Anything that's particularly hard to chew – ice, peppermints, walnut shells and so on – can chip your veneers and damage your new smile. These foods can also break your natural teeth, so your safest bet is to avoid chewing on them altogether. If you're eating chicken legs or other meats that contain bone, be very careful where you're biting. Also, don't chew on pen tips and other inedible objects, and never use your teeth to open packages!
Your cosmetic dentist in DC can give you more specific advice on dietary changes you'll need to make after getting your porcelain veneers, as well as other care tips that will let you keep your improved, dazzling smile for years to come.
About the Practice
At Davidson Dental Associates, a general dentist, a periodontist and a prosthodontist all combine their talents to bring patients comprehensive care that creates beautiful, healthy teeth. They can improve the appearance of misshapen or damaged teeth with porcelain veneers. To schedule an appointment, visit their website or call (202) 775-0022.
Comments Off

on 5 Foods You Need to Stay Away from When You Have Porcelain Veneers
No Comments
No comments yet.
RSS feed for comments on this post.
Sorry, the comment form is closed at this time.