October 6, 2021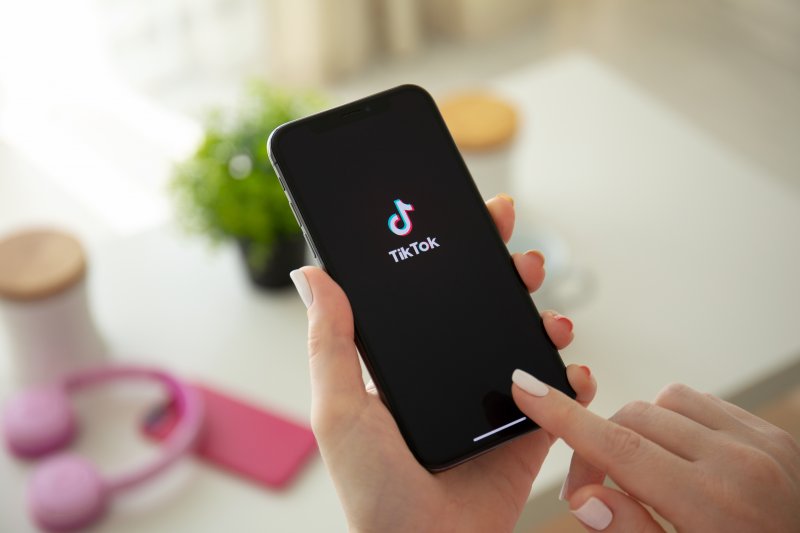 Are you on TikTok? Even if you don't have an account, you've likely come across several videos while browsing the internet. It's an insanely popular social media platform with over 850 million users worldwide, serving as the home to many emerging video trends. Some have even made headlines, but not for the reasons you think. Dentists are sounding the alarm on one of the latest dental TikTok trends, claiming it's highly misleading and encouraging people to make irreversible mistakes. If you're interested in learning more, continue reading as we explain what this dangerous dental trend is.
What Is the Latest Dental TikTok Trend?
While scrolling through TikTok, you're bound to come across multiple videos of viral dances and songs. However, you may also see "veneers check" which is the latest dental trend to plague the platform. It involves users showing themselves filing down their own teeth in preparation for veneers, without the supervision of a professional. Dentists are warning people against this trend, claiming that filing down your teeth pre-veneers is highly unnecessary and damaging. One TikTok dentist explained that shaving teeth into stumps is meant for crown preparations – not veneers. What most people don't realize is that there's a significant difference between the two.
Why Is "Veneers Check" Dangerous?
The "veneers check" trend is extremely dangerous because it can lead to severe and irreversible dental problems. Let's take a closer look at the negative impact it can have on your pearly whites.
Irreversible nerve damage. Unlike hair and nails, your enamel won't grow back once it's gone. When you file and grind your teeth down, you're permanently removing the tooth structure, leaving yourself more susceptible to problems like cavities and nerve damage. Without the proper thickness of enamel protecting your teeth, you may experience increased sensitivity or pain.
Long-term responsibility. Contrary to popular belief, veneers and crowns are not a permanent solution to improve your smile. They warrant a replacement every 10 to 15 years, which can end up being quite the expense when they're applied at such a young age.
The Difference Between Dental Crowns and Porcelain Veneers
Dental crowns and porcelain veneers are two entirely different treatments, used for unique purposes.
Veneers are often used for cosmetic reasons to help patients achieve a beautiful, new smile in just a few appointments. The ultra-thin sheaths of dental-grade porcelain are cemented to the front surfaces of teeth, masking any imperfection from view. Since they require very minimal preparation (if any), your natural teeth will not be shaved down to pegs.
On the other hand, dental crowns encase an entire single, filed-down tooth. They're often placed over weakened, damaged, or decayed teeth, offering protection against further breakdown. In most cases, dentists will only use a dental crown if a tooth requires serious intervention.
Next time you see a viral dental trend on TikTok, you might want to think twice before hopping on the bandwagon. Ultimately, it's always best to rely solely on dental professionals for oral health advice. They know what's best for your smile!
About the Practice
At Davidson Dental Associates, we offer comprehensive and exceptional dental care that's guaranteed to leave you smiling after every appointment. From standard checkups to complex dental procedures, we've got you covered. To learn more about dental TikTok trends, visit our website or call (202) 775-0022.
Comments Off

on Why the Latest Dental TikTok Trend is Dangerous
No Comments
No comments yet.
RSS feed for comments on this post.
Sorry, the comment form is closed at this time.