March 3, 2022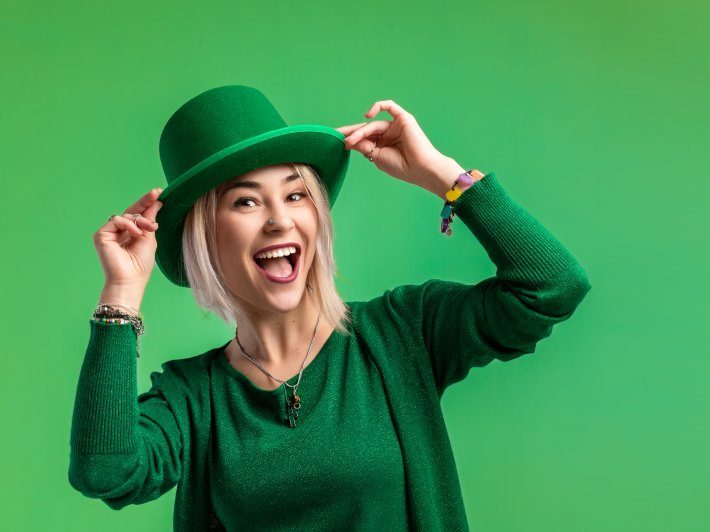 Every year on March 17, people come together to celebrate St. Patrick's Day by partying the night away. For many, this means barhopping and drinking a range of different alcoholic beverages. Though this holiday is a fun excuse to forget your worries for a while and so you can spend some quality time with friends, it's important that you don't let your oral health fall by the wayside. To protect your smile from harm, here are four tips to enjoy the day without having to visit your emergency dentist.
Tip #1: Cut Out the Green Beer
On St. Patrick's Day, many bars dye their beer green to give it a festive flair. Though this tasty beverage is often a staple of the holiday, it can leave your pearly whites with unsightly stains. The green hue is unlikely to be permanent, but it will give your smile an unappealing look for the rest of the day that may put a damper on the celebration.
Tip #2: Go Easy on Stouts
Stout is a dark, heavy-bodied beer that's popular in both Great Britain and Ireland. This means that it's the perfect beverage to drink in celebration of St. Patrick's Day. It contains roasted malts and barley, which add to its flavor and give it a dark color. Unfortunately, the dark nature of this beer can lead to smile discoloration. Though having a tall mug of stout every once in a while probably won't leave you with any lasting discoloration, overindulging can leave you with a dull, yellow smile.
Tip #3: Check the Acidity of Your Beer
Acid eats away at tooth enamel, which makes you more likely to develop cavities. This means that foods and drinks with a high acid content can do a lot of harm to your smile, and beer is no exception. Drinking this beverage all throughout St. Patrick's Day exposes your teeth to a constant acid attack, which raises your chances of needing to visit your emergency dentist.
Tip #4: Stay Hydrated
Along with potentially causing cavities and staining, alcohol can also dry out your mouth. This happens when you aren't producing enough saliva and can lead to oral health issues like mouth sores, cavities, and gum disease. To counteract this, drink plenty of water throughout the day. You can also suck on sugar-free candy or chew sugar-free gum while you take a break from drinking to increase saliva production.
St. Patrick's Day is a fun time, but that doesn't mean you can forget about your smile. With these four tips, you'll be able to enjoy spending time with your friends while keeping your pearly whites looking lovely!
About the Author
Dental emergencies are never any fun, but the talented team at Davidson Dental Associates is here to help get your smile back on track. If you go overboard this St. Patrick's day, they offer services to repair your smile. They also administer preventive treatments like checkups and cleanings to strengthen your pearly whites against decay. To make an appointment with Davidson Dental Associates or for more information on their oral health services, visit their website or call their office at (202) 775-0022.
Comments Off

on 4 Tips to Protect Your Smile This St. Patrick's Day
No Comments
No comments yet.
RSS feed for comments on this post.
Sorry, the comment form is closed at this time.