August 16, 2022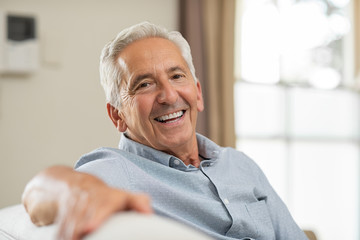 More than 36 million Americans have zero teeth left, according to the American College of Prosthodontists. Missing teeth can make it hard for you to feel confident when smiling in front of others. It can make it difficult for you to properly speak and eat. Whether you are missing a few teeth or all of them, it's important to have them replaced as soon as possible to avoid complications. Dentures are a popular replacement method. They have evolved a lot over the years, so continue reading to learn about the history and evolution of dentures.
The Early Days of Dentures
In 700 BC, the first dentures were made by the Etruscans in ancient Italy. These early restorations were crafted using gold wires to tie animal or human teeth together. The earliest surviving pair of dentures from 16th century Japan was made out of wood.
Though stories claim that the first US president George Washington wore wooden teeth, his were actually made out of a carved hippopotamus ivory plate with animal and human teeth embedded in it. President Washington's restorations were uncomfortable, stained easily, and developed a foul odor over time. Even so, wealthy people continued to wear these kinds of dentures into the early 1800s.
Dentures in the 1800s
The first pair of modern dentures were created in 1820 and can be attributed to Claudius Ash. He was a silversmith who made these restorations from gold plates and porcelain teeth. Springs and swivels were also used to help the dentures work more efficiently.
Two brothers named Nelson and Charles Goodyear developed a vulcanite base for dentures in the 1840s. This was an incredibly important step in the evolution of dentures. Vulcanite is a soft, rubber-sulphur compound that precisely fits a model of a patient's palate and gums so they can be customized. It is then hardened to make the dentures sturdy. Vulcanite offered an alternative to costly dentures made with porcelain. They were popular among people of all economic classes until acrylic resin became more popular in the 1900s.
The Dentures of Today
Today's dentures can be crafted from a variety of materials, such as porcelain, nylon, acrylic resin, and metal. The type of materials that are used to make your restorations will depend on what kind of dentures you're getting. The teeth can be made from porcelain or resin, but the former is generally preferred since it's incredibly durable and better matches the color, texture, and reflective properties of natural teeth.
Now that you know about the evolution of dentures, hopefully you can fully appreciate your restorations for the technological marvel they are. Make sure to take good care of your new smile so you can enjoy it to the fullest for years to come!
About the Practice
Five skilled dentists lead the team of tooth experts at Davidson Dental Associates. They administer a range of treatments to treat and prevent oral health issues. They also offer dentures and other tooth replacement options to allow you to eat, speak, smile, and laugh with confidence. If you want to learn more about full or partial dentures or to set up an appointment with Davidson Dental Associates, visit their website or call their office at (202) 775-0022.
Comments Off

on The History & Evolution of Dentures
No Comments
No comments yet.
RSS feed for comments on this post.
Sorry, the comment form is closed at this time.